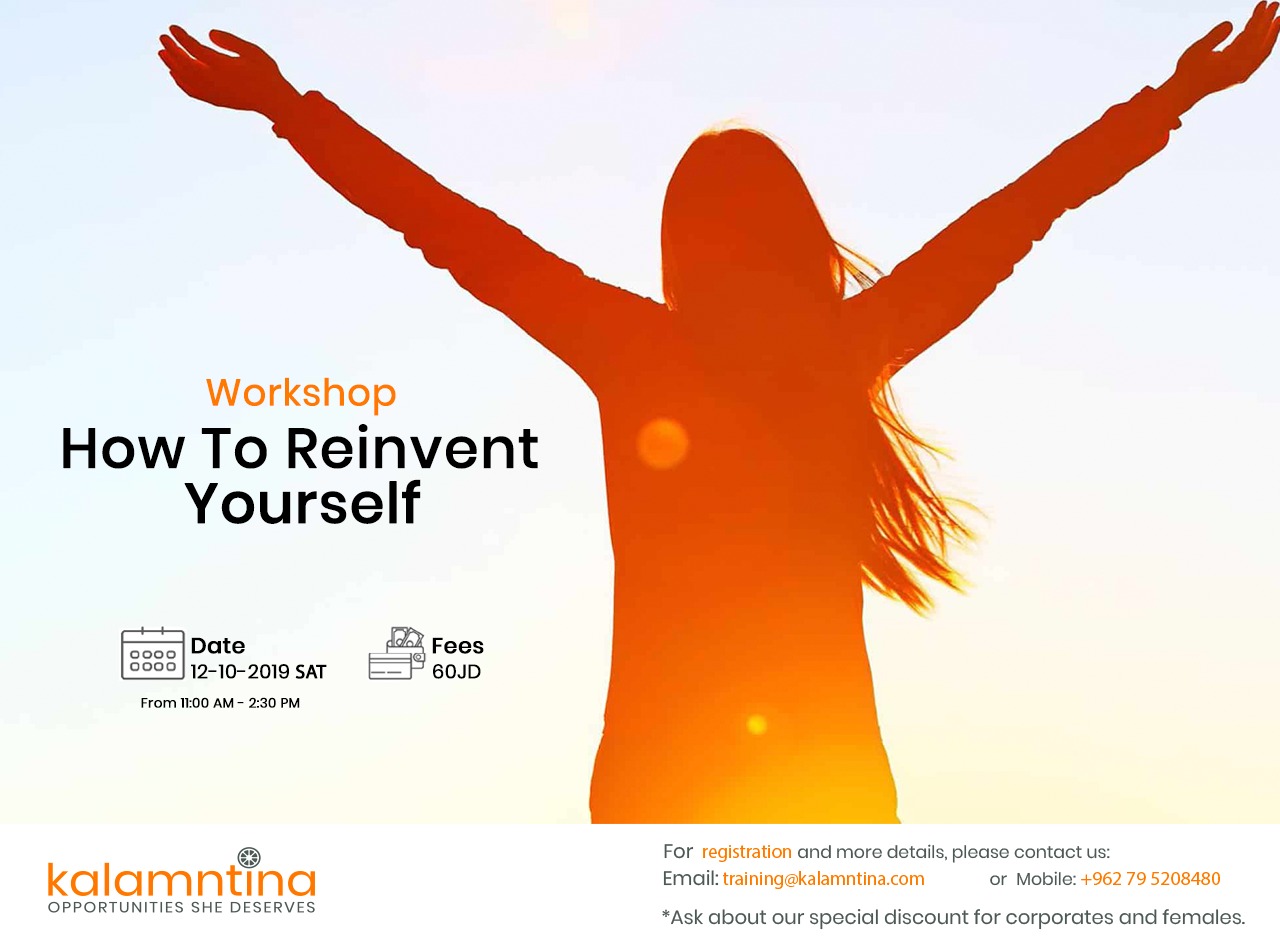 How to Reinvent Yourself workshop
Trainer Bio- Ms. Abeer Jabaji
Ms. Abeer Jabaji is a Personal Development and Public Speaking Coach. She is also a Life Coach that loves
to help people reach their goals and lead a more balanced life. Furthermore she is a Holistic Counselor
which is an alternative form of psychotherapy that focuses on the whole person (mind, body and
soul). In addition she is a practicing Homeopath which is a safe, gentle, and natural system of healing
that works with your body to relieve symptoms, restore itself, and improve your overall health. She is
a graduate of the International Academy of Classical Homeopathy in Greece.
Member of Toastmasters International
Member of The International Coaching Federation (ICF)
Member of the American University of Beirut ALUMNI Club
Member of The Jordan Green Building Council (JGBC)
Outline:
Introduction and icebreaker
What does it mean to reinvent yourself..the psychology behind it
Start all over.. changing yourself
Accepting full responsibility for your life..
Self assessment …answer a set of questions
Finding your passion , values and mission
Goal setting.. S.M.A.R.T goals worksheets
Build your passion around market needs or opportunities.. Finding the hidden opportunity
Work on new habits
Identify what is keeping you stuck
Your future self
Vision board
A plan of action
Plan your progression
Break through framework