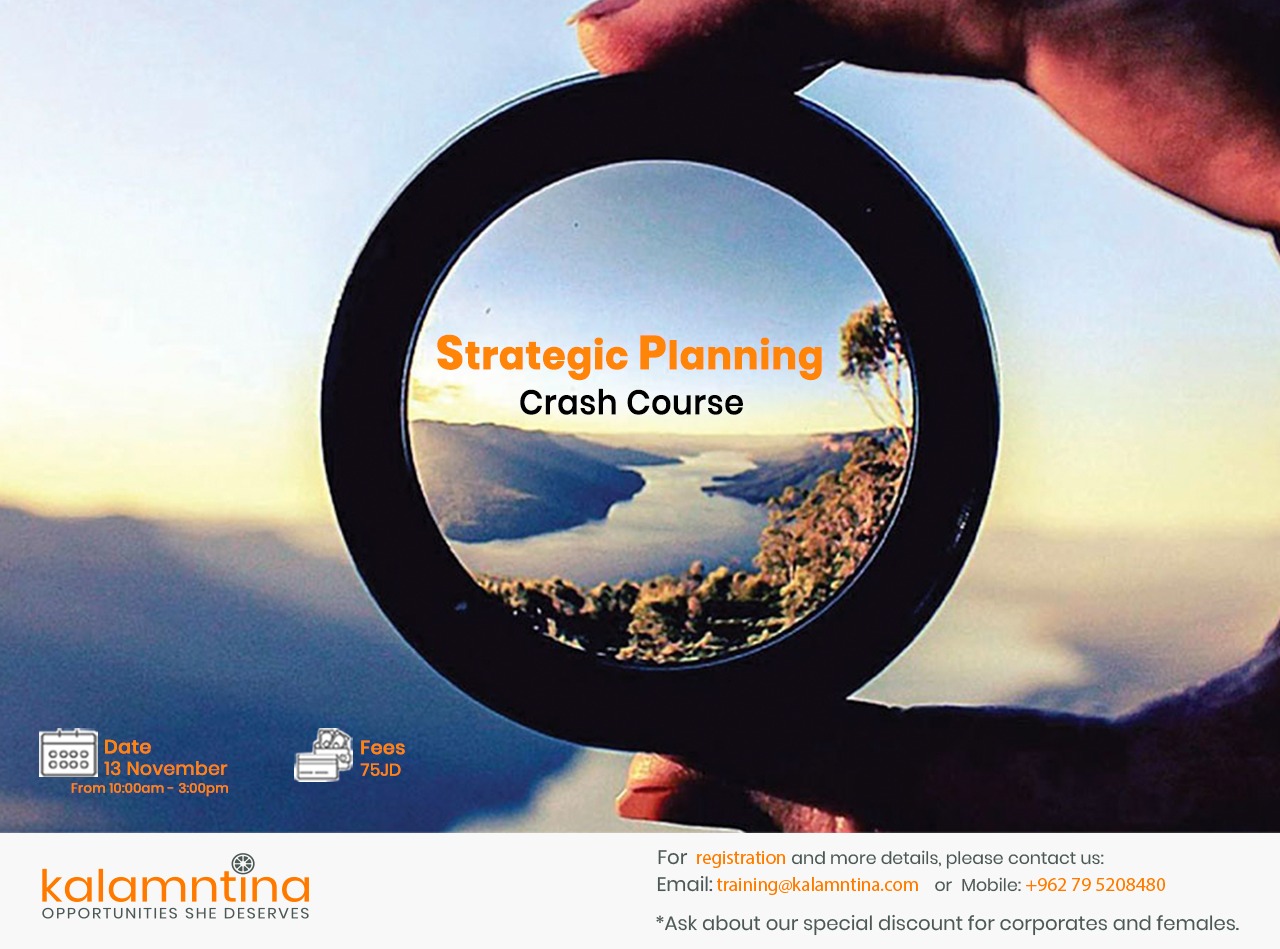 Training Objectives
Provide a comprehensive understanding of the strategic planning field, phases, tools and techniques
Illustrate the different participation role in developing the strategic plan
Gain alignment on the common issues associated with building a strategic plan
Provide key tools and techniques to build an actionable smart strategic plan
Provide the participants with conceptual framework of the key strategic planning process
Gain insights on how to successfully implement a strategic plan
Provide the participants with the key methods to measure the performance of the strategic plan and ensuring successful implementation.
Training Outline
Understanding today business environment
What is strategy?
Types of Strategy
SPEM Methodology

Initiation Phase

Stakeholders Analysis
Data gathering

Planning Phase

Vision, Mission & Values
Analyzing The External Environment

PESTEL Analysis
Porter Five Forces

Analyzing the Internal Environment

McKinsey 7s
SWOT Analysis

Developing Goals, Objectives & KPI's

TOWS Matrix
SMART Objectives

Execution Phase
Trainer Bio- Mr. Suleiman Shannak
Mr. Suleiman Shannak has more than 14 years of diversified experience as a consultant, mentor and trainer in strategic planning & execution, business transformation, organizational change & development, program & project management, performance management & entrepreneurship with domain knowledge in diverse sectors including banking, government, NPOs, industrial, transportation, construction, retail, ICT & healthcare.
He has a proven track record working with big four companies (PwC & KPMG) and multinational organizations in the MENA & GCC countries such as Arab Bank, USAID & Talal Abu Ghazaleh. Furthermore, Mr. Shannak holds a Master Degree in Organizational Change from Lancaster University (UK) and he is a Certified Strategic Management Consultant, Certified Chartered Management Consultant and Associate for The OR Society.