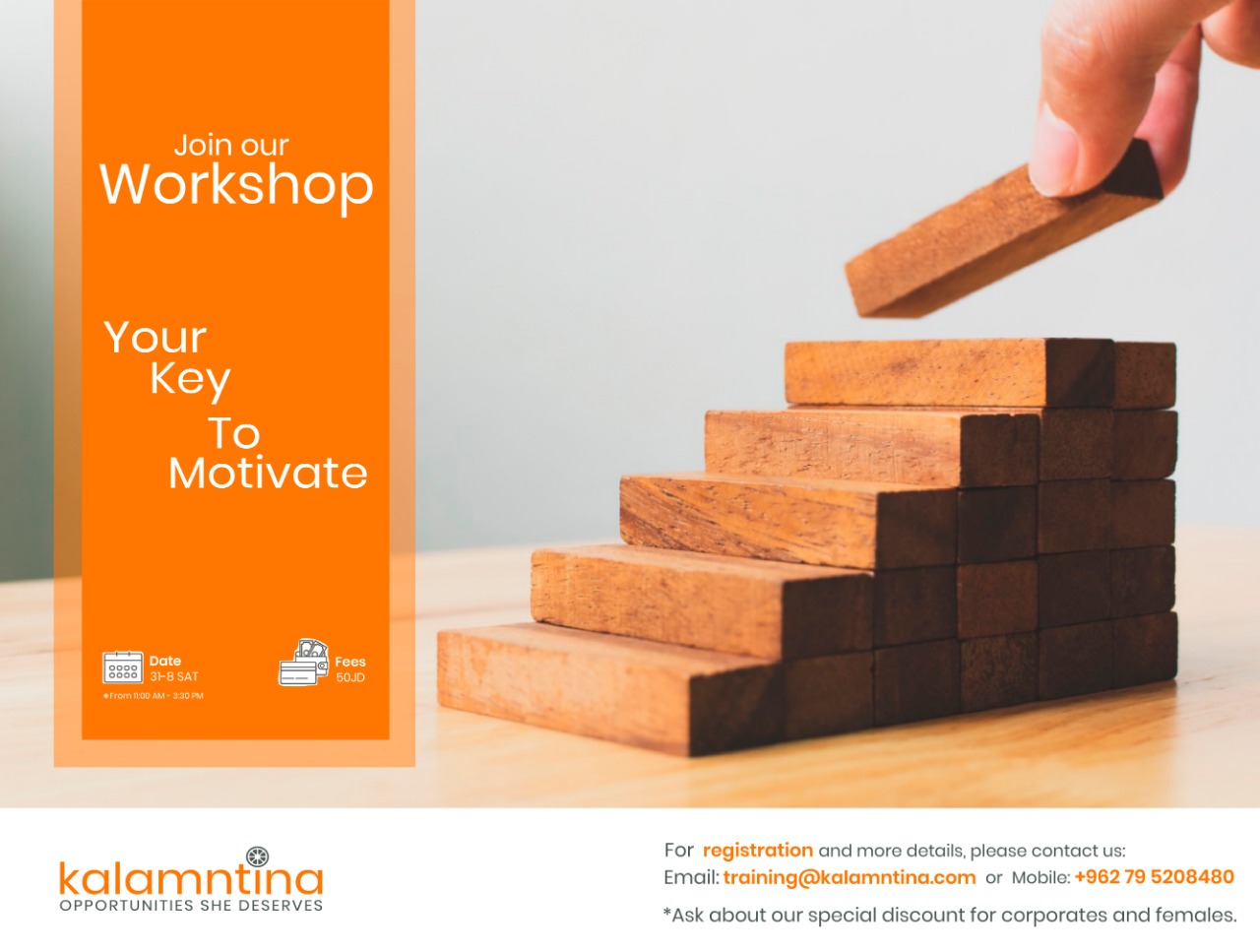 Trainer Bio – Ms.Ahlam Alazzeh
Ahlam is an ATU (Arab Trainers Union) Certified Professional Trainer in Human Resources and Human Development Training; with over 10 years of extensive experience in HR and Training, Ahlam was able to place her own marks in the field. Her experience in internal audit and compliances have enable her to obtain a comprehensive professional on both HR and audit which are both strongly correlated.
Workshop Outline
Employees Motivations Overview It is important for a manager to understand how to get the best out of their
team. This training course on motivating employees provides an opportunity for managers to expand their knowledge and acquire new skills which will assist in motivating their team to achieve optimum performance.
Workshop Objectives

By the end of this employee motivation training course, trainees will be able
to:
Define motivation and articulate how it impact performance

Explains motivational theories and how to apply them in the
workplace

Incorporate techniques to create a motivational climate

Describe the difference between a satisfied, a motivated and an
engaged employee.
Build engagement through increasing employees' sense of pride in
both their role and the organization.

Discover what actions will build engagement with employees.
Who it may concern
Senior Managers from all lines of business

First level Managers from all lines of business

Sections Supervisors from all lines of business

HR Managers and Supervisors
Workshop Contents
Workshop Duration
One day Workshop / 5 hours